Our hand-picked team of full time DJs are among the best you can find. Having DJed weddings in Annapolis for the past 10 years, our wedding DJs bring the live mixing experience you would expect when we DJ clubs but we make it wedding appropriate by reading the crowd and working with our couples to curate an evening full of music, catering to all ages, tastes in music, and styles. So, whether you're looking for a wedding reception with a lot of classics and oldies or current top 40 and popular music, 90s and 2000s throwbacks, 80s, or anything else, as the best wedding djs in Annapolis, we'll provide an experience unlike anything you've experienced at a wedding before and our goal, as always, is a FULL dance floor.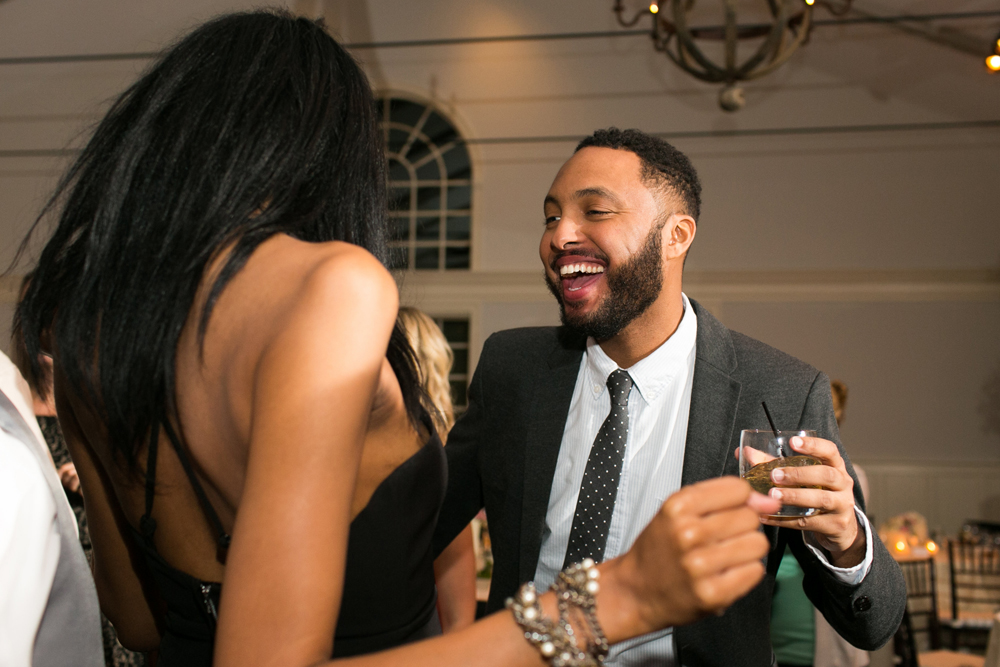 We don't wear tuxedos (check out why), we don't put signs out on our table, and we don't go into cheesy DJ-voice mode. We provide music and entertainment throughout the event to make sure you and your guests have a blast and make sure you have the wedding you've always wanted and a night you'll never forget. We DJ parties, clubs, weddings, corporate events, sweet sixteens, and much more.
Mixing Maryland is much more than an Annapolis wedding DJ company, we're more what you'd call professional fun facilitators. With an ever-growing music database at our disposal, we're serving brides and grooms in Annapolis, Maryland, DC, and Virginia with professional wedding DJ services. Whether you're looking for a casual evening or an all out party, we've got you covered.
Oh, and just in case you're curious, we provide all of our own equipment and of course, we're licensed and insured.
But, we're not just wedding DJ's, we do parties, events, sweet sixteens, and more. Click here to learn more about Mixing Maryland Wedding DJs
So, if you've got a wedding or event coming up in the Annapolis area, please contact us today so we can discuss your event and answer any questions you may have. We've performed all over Annapolis and the surrounding areas including Riva, Eastport, on West Street, Arnold, Defense Highway, the Naval Academy and beyond. Some of our favorite venues include:

Chesapeake Bay Foundation
Annapolis Maritime Museum
Annapolis Marriott Waterfront
London Town and Gardens
Historic Inns of Annapolis
Governor Calvert House
Graduate Hotel
Westin Annapolis Hotel
William Paca House & Garden
Historic Kent Manor Inn
Prism Annapolis
The Golf Club at South River
Whitehall Estate
and many more…
Areas we serve near Annapolis, MD:
Arnold, Cape St. Claire, Crofton, Crownsville, Davidsonville, Edgewater, Londontowne, Parole, Riva, Severna Park, Stevensville, and all over Anne Arundel County.