As a wedding DJ, we get asked for lots of help with song selection, and for good reason (we've been through it hundreds of times). One of the most popular requests is for help with songs to choose for Father-Daughter dances or other Father Daughter tributes. So, here's a list to get you started. These songs are compiled from requests that we get as well as other sources for popular Father/Daughter dance songs on various online resources.
Hint: Don't worry about whether or not your DJ has a specific song that you want. If they're like us, they'll have a HUGE music library full of the highest quality songs and can get anything we don't have prior to your wedding day.
So, in no particular order, here are some of the most popular and most requested Father-Daughter dance songs: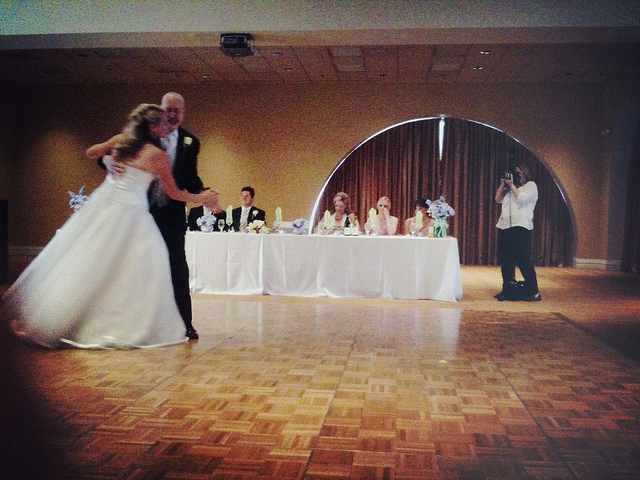 Photo by Zack Sheppard!
1. Butterfly Kisses by Bob Carlisle
2. I Loved Her First by The Heartland
3. The Way You Look Tonight by Frank Sinatra
4. How Sweet It Is (To Be Loved By You) by James Taylor
5. Unforgettable by Nat King Cole ft. Natalie Cole
6. Wind Beneath My Wings by Bette Midler
7. My Girl by The Temptations
8. What A Wonderful World by Louis Armstrong
9. Isn't She Lovely by Stevie Wonder
10. Because You Loved Me by Celine Dion